TMR – Dev Blog #1
September 20, 2019
Dev Blog #1
https://store.steampowered.com/app/1155120/The_Magicians_Research/
We've already made a ton of improvements and updates to the game in anticipation for launch day in OCTOBER!
We don't want to announce too many of the mechanical changes just yet as we want you guys to have a ton to explore on launch day. As we get closer we might start slowly revealing the new systems. There are quite a few fun ones in the mix!
We did want to show off just how something as simple as some graphical changes/updates can really adjust the feeling of the game!
I personally wasn't satisfied with how bare bones the windows were feeling, they weren't leaving me with that Magician feel, so I took the time to update their appearance while still trying to keep them clean. Now they're surrounded by book pages to give it a bit more of a Mage and Research feeling. I also took the transparency of the interior of the window down a little so you could see what was going on in your main game.
Here you'll see on the top one of the screenshots that we posted on the game's reveal and on the bottom you'll see one of the current game's screenshots. Definitely more Magey indeed!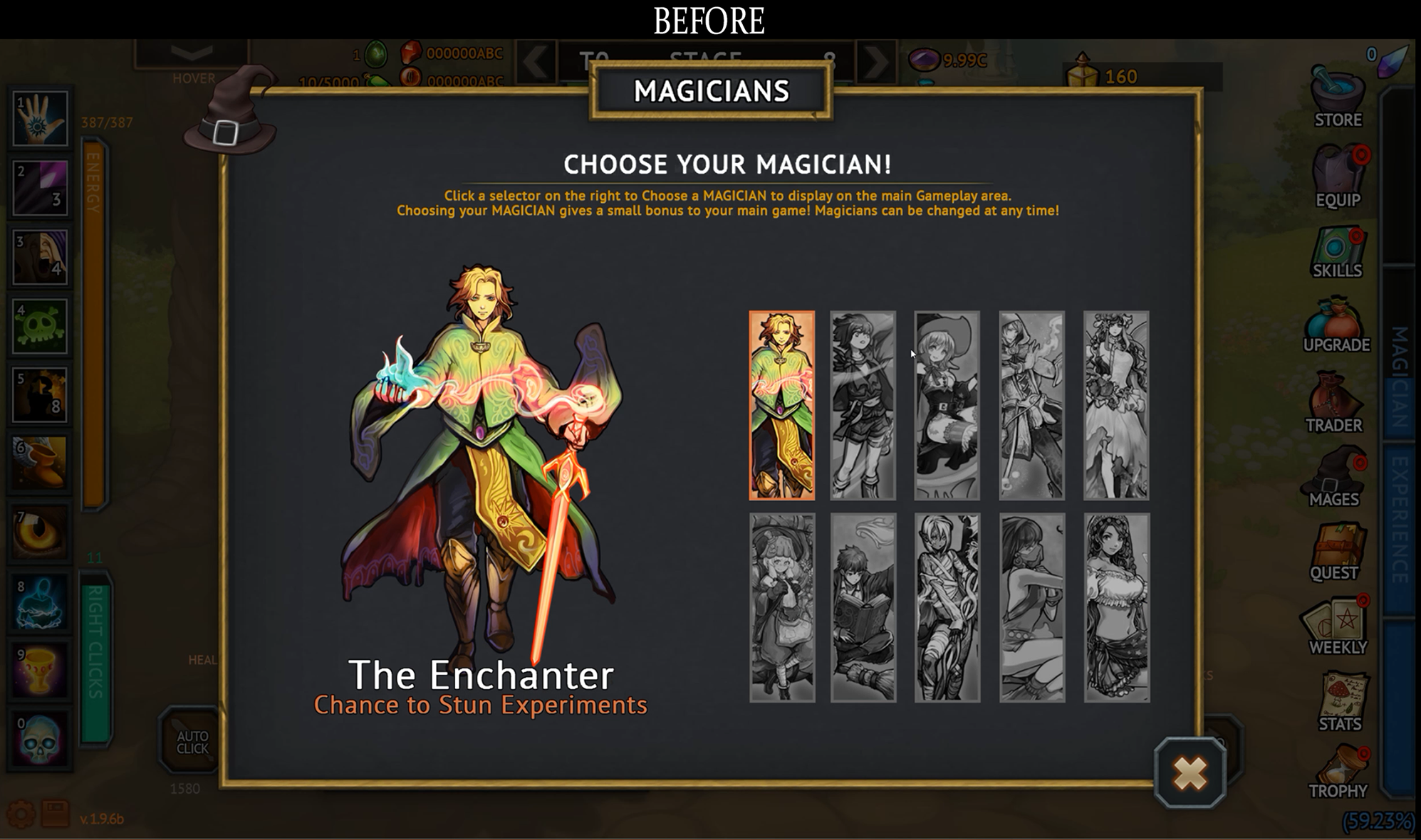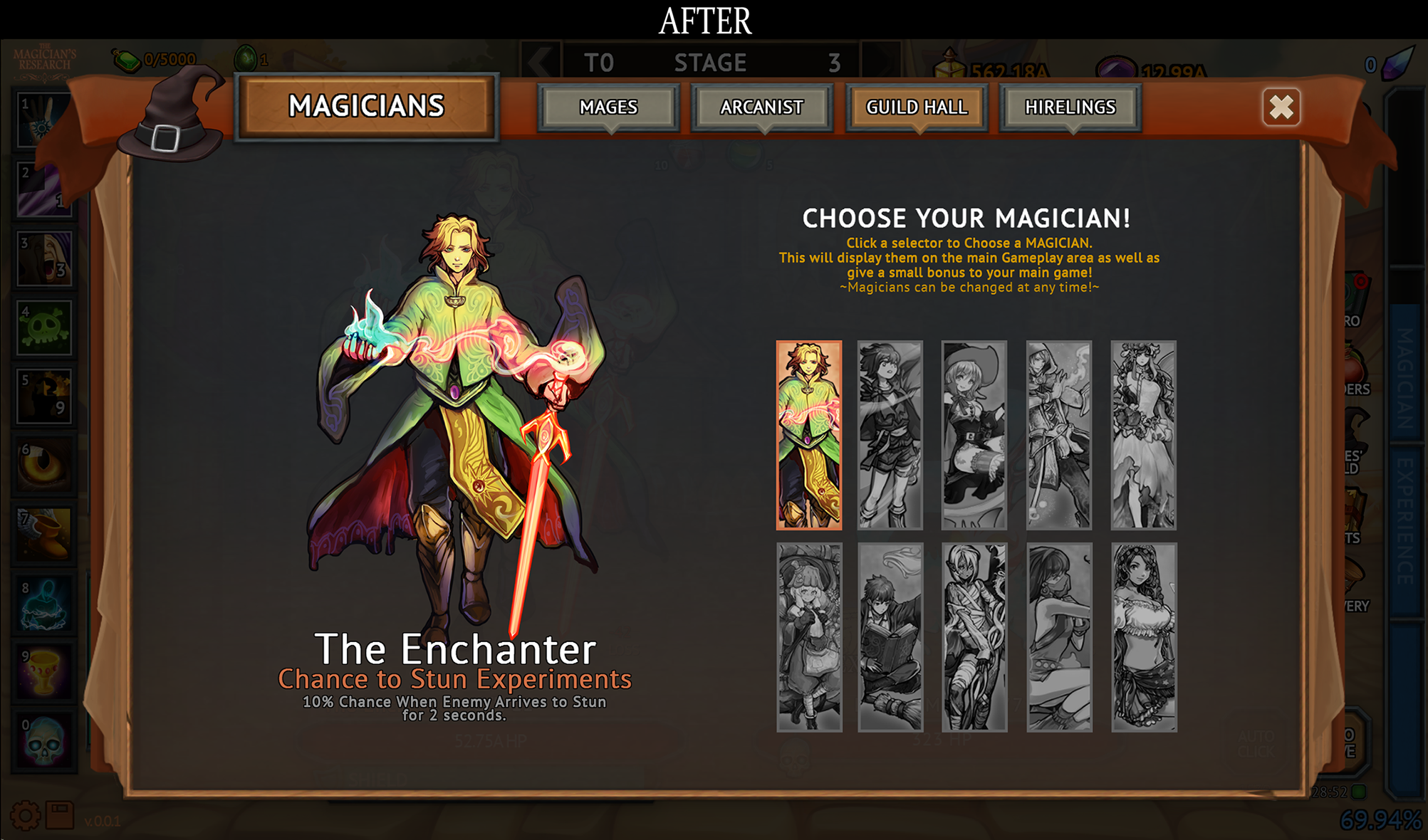 Thanks for everyone interested in TMR and we hope to see you around!